Knowledge is power, but knowledge is now being democratised and made accessible to all, thanks to the development of AI.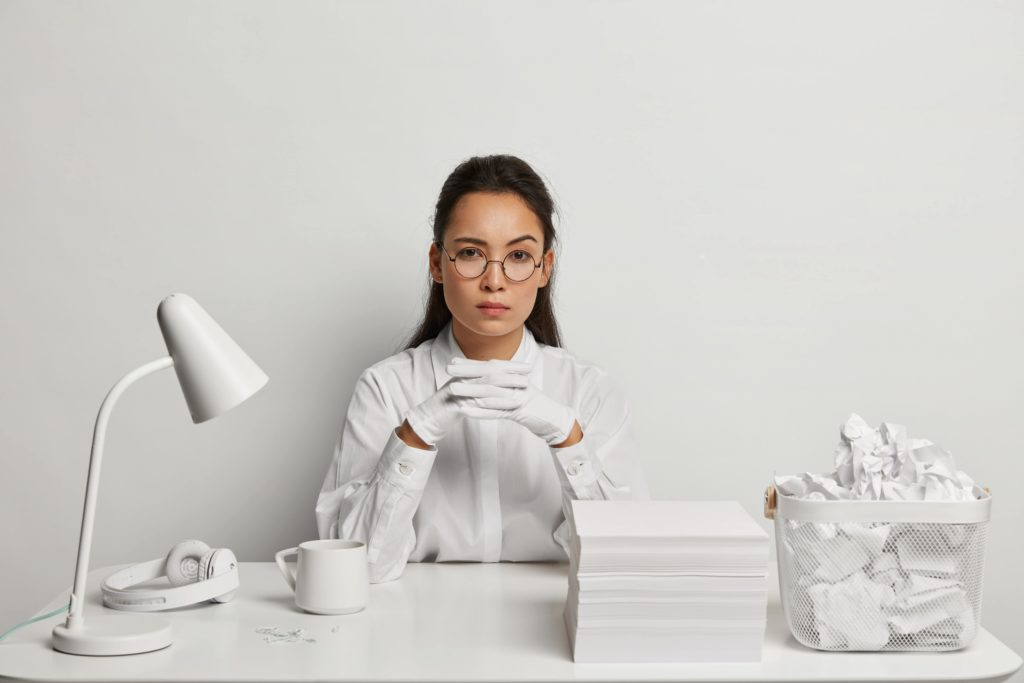 ---
Long live the democratisation of data
Is there someone in your work life who is hoarding information? Holding the data cards very close to their chest? Making it difficult for you to succeed because they have vital information and know-how shackled up close to their desk?
Good news – their days are numbered!
Knowledge is power, but knowledge is now being democratised and made accessible to all, thanks to the development of AI.
A democratisation of data
In supply chain, data plays a very critical role; data about suppliers, shortages, shipping and shelf life, the list goes on. And supply chain professionals are inundated with making sense of all this data.
Traditionally, to unlock the value from this data we've needed a group of people with deep technical skills in our teams to gather, manage and query. Exhausting and time-consuming work, leaving little space or brain power for problem solving and decision making. The need for these skills has concentrated the power of data in the hands of a few, rather than the wider team.
Nobody knows this better than the supply chain team at IBM. With thousands of supply chain employees, over $40billion in spend and millions of SKUs to manage from over thirteen thousand suppliers in their supply chain across 175 markets, there is a lot of data to keep track of. There is a real need to ensure every supply chain professional has all the information to make the right decisions at the right time.
I reached out to IBM's Chief Supply Chain Officer Ron Castro – firstly to congratulate him on his Manufacturing Leader of the Year by the National Association of Manufacturers. However, I also asked him to participate in our Supply Chain Career Boot Camp and then went on to quiz him on the detail behind why Gartner had been recognised by the IBM Supply Chain team as a Finalist in their Chainnovator Awards.
Given the scale and complexity of the IBM supply chain, Ron and his team turned to AI to augment the team's capabilities.
Ron's experience leading teams across the globe resulted in a really pragmatic approach. AI was used to upskill supply chain talent and engage with subject matter experts. The analytics and tools developed gave wider access to data insights for their supply chain pros around the world.
Now, everyone in IBM's supply chain can make better decisions and be creative – which is just the kind of capability needed in this new and challenging decade ahead.
There's no more tedious data capture and formatting for the IBM team. No more worrying that they've missed something in the never-ending news stream or even the weather forecast.
The Human + Machine Personas
For many years, the IBM Supply Chain team has known that one type of tech solution couldn't fit all the needs of their team. Everyone has different data needs according to their role – some are forecasting, others are planning and many are executing or delivering.
IBM's approach is simple – it's people-centred. Data personas were created to map each supply chain team member's requirements. Now AI serves up data in the format and time that suits their needs.
IBM Sterling's AI helps you:
Gain visibility into data from across your systems and silos
Understand external events and their impact on your supply chain
Get ahead of events and buy yourself time with predictive insights
Capture and share knowledge and best practices with digital playbooks
By creating these personas, IBM Sterling uses AI to provide just what the forecaster needs to augment their brain and make the decision to keep those supply chains flowing.
Unlocking Collaboration
The final piece of the jigsaw is a concept that's close to my heart – collaboration.
IBM Sterling's AI reviews unstructured data in its many and varied forms. Whether it's emails, discussion threads or reports, AI now has the power to find insights from previously inaccessible data sources such as team conversations, social media and news feeds, and weather reports… and serves it back to the person who needs it, when they need it. AI makes key suggestions like:
Why don't you consider this? – "They used it in the UK when weather conditions were similar"
Is this a change in risk level? – "The last time this supplier's lead times dropped to this level there was an underlying shortage issue"
It's exciting thinking about the improvements in supply chain from the introduction of AI Augmentation. I think we've only scratched the surface and can't wait to see what happens as the power of IBM Sterling's AI is unleashed on our supply chain brains.