Reaching influencer status on social media in any industry comes down to two things. Procurement and Supply Chain Influencer, Kelly Barner reveals what what they are and why it is important…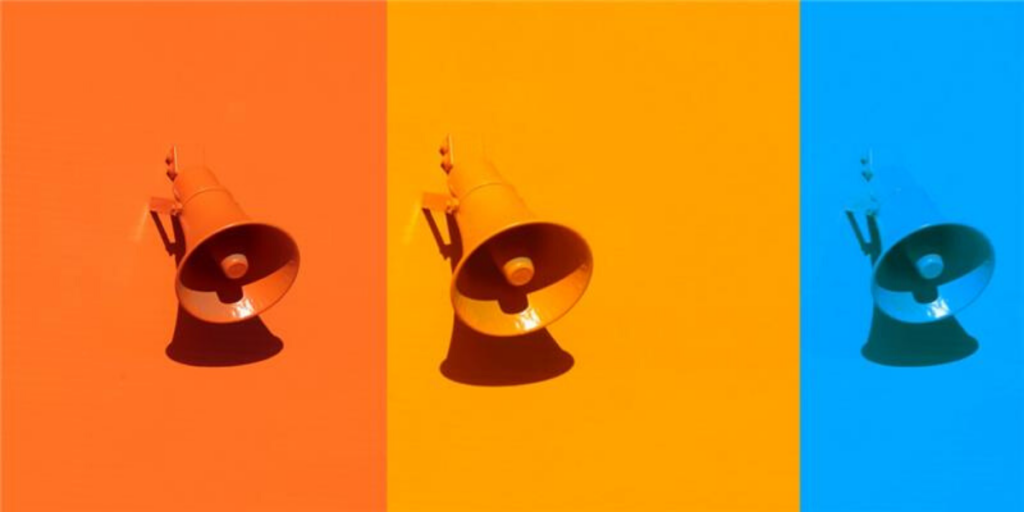 ---
With world social media day only moments away, it's time to reflect on how far the procurement profession has come in promoting itself to the broader business community and the world.
It was only six short years ago that we launched Procurious as the world's first online network for procurement and supply chain….and since then we have seen a plethora of social media influencers emerge representing our profession.
But before any of us burst onto the scene, Kelly Barner was already here, promoting the work of our profession on Buyers Meeting Point, publishing books and writing original content to help upskill the profession while promoting key individuals, brands, publications and events within the industry.
Thinkers 360 and CPOStrategy Magazine recently recognised Kelly as the number one influencer on social media for procurement. So what has been her secret? How do you become the most influential person in a space where everyone is vying for attention? I reached out to Kelly to find out.
Kelly Barner: In my opinion, reaching influencer status on social media in any industry comes down to two things:
1. Consistently working at it day in and day out. I've been sharing and engaging on social media since 2010. In the early days, I didn't have a following, but I stayed on course, actively promoting my own content and following others and commenting on their content. I use some platforms to help me automatically promote content periodically after the main promotional window is over, but I do 99% of my social media work the 'old fashioned way' – I do it myself, as me, every day. If your online brand is important to you, you can't fake authenticity. Give it 5-10 minutes a day, every day. That is enough to make a noticeable difference.
2. Not generating a following for the sake of the following, but looking at it as a natural (and very valuable!!) byproduct of doing excellent work, writing excellent content, and building real connections with real people. If you are just focused on building up your numbers, you will end up with an audience built for the wrong reason, and those connections won't help you achieve your primary mission.
Tania: When the field is open wide, it can often be tough to find the courage to "be the first" and get started. I know it found me a while to "find my voice" (and I still may be looking!), but it took a lot of courage to get started sharing my stories on social media.
Kelly: This is one of those cases where it helps not to have any idea what you are doing. I'm sure I made a lot of mistakes along the way (and continue to make them to this day), especially since I don't have any training in marketing, PR, or social media strategy. But it has helped to have good friends by my side along the way. The procurement community is made up of amazing, generous, inspiring people that never fail to inspire me with new ideas and approaches to tough problems.
Tania: But now the field isn't wide open, we have a lot of influencers in our space, and in some ways, that could be more daunting – you could feel that you don't have a unique story to tell, that it's all been said..and maybe by people that you think are better than you.
Kelly: Everyone has a unique perspective to offer – that is the first, most important lesson I learned from Jon Hansen. He has been my mentor since day one, and early on I asked him why he was helping me. We both had blogs, and I wondered why he didn't see me as a competitor. He pointed out (in his friendly, genuine way) that as long as we both write from our own point of view, there is no such thing as competition. No one can ever be you, and as a result, you will always have a unique offering to bring to the market. You can also beat people on time and quality. Work faster, and make sure your work is cleaner, that everyone else's, and the readers will follow.
Tania: I've always encouraged our community that they have a lot of great stories to tell. We have such interesting careers, interfacing with so many interesting, unique issues every day.
Kelly: The secret to great writing and social media engagement is… READING! I know that isn't the most popular activity these days because we are all so busy. But it is absolutely critical. Read content on procurement, supply chain, business, communication – absolutely everything you can get your hands on. I read several newspapers every day as well as blogs, and monthly/quarterly business journals. It is amazing how often inspiration and insight come from unexpected sources. And – back to the idea of having a unique point of view – since no one else will be reading the same mix of sources as you, no one can duplicate your perspective.
Tania: With due cause, COVID has been a hectic time in procurement and on the news scene. Our recent How Now report showed how well our profession handled the stress and actually have an increased interest and commitment to building a career in procurement and supply chain.
Kelly: I think procurement has done an outstanding job keeping the lights on in these unprecedented times. Who else knows how to get hard to find products and services? Who else can be creative about solving problems on the fly? Our companies have relied upon our agility and determination, but so have our families. I'm sure I am not the only procurement professional who applied her knowledge of supply chain management to keep the house stocked with food, medicine and – yes – even toilet paper. We've had some odd meals (turkey kielbasa, stewed tomatoes, and buttered toast, anyone?) but we always had something to eat – and I never missed a deadline at Buyers Meeting Point.
Given the additional information supply chains have received since the pandemic began, I think there is good reason to be hopeful that a flood of talented, hardworking professionals from other fields will join procurement and supply chain because of what they have read and seen during the shutdowns.
Tania: Speaking of increasing influence, Kelly, you have just made a big strategic decision to purchase MyPurchasingCenter from another female entrepreneur.
Kelly: MyPurchasingCenter was owned by MediaSolve Group, a B2B Marketing Company led by Michelle Palmer, and it was edited for a long time by another well-known figure in the procurement industry: former Purchasing Magazine Senior Editor Susan Avery. They were both determined that ownership of MyPurchasingCenter go to someone that wanted it for the right reasons; not to part it out or gut its assets, but who would show respect for its legacy as a standalone information resource.
I worked on this acquisition for A LONG TIME. I knew Buyers Meeting Point was uniquely positioned to show the respect that Michelle and Susan wanted to see (and rightly so!) and to create tangible value with the MyPurchasingCenter brand, content, and social media accounts.
Tania: Just like when you started Buyers Meeting Point, this acquisition is a big step, it must have taken courage. Were you nervous about the next step. Can you give any advice to people wanting to take that first entrepreneurial step?
Kelly: My short answer to that question would be, "Just GO!" With the exception of ensuring your personal finances are in a state to support the leap before making it, you can't overthink the decision to step out on your own. If you do, logic will stack up against the decision to become an entrepreneur every time. Nothing in the world can prepare you for starting a business, but no professional experience offers more riches. The highs and lows, gains and pains are like nothing else. I highly recommend that anyone who gets the 'itch' seriously consider acting on it!
Tania: What do you think the profession will look like in five years? What will MPC/Buyers Meeting Point look like in five years?
Kelly: In five years, I think procurement will be a primarily data-driven profession. Technology will be able to handle a lot of the process work we do today, leaving us to analyze data and work at the highest levels of the enterprise to inform and contribute to the development of corporate strategy.
My plan for BMP and MPC is to continue supporting all of the information needs of procurement and supply chain professionals. Five years from now, I imagine the full MPC content archive will be back online and I will have had some other creative spark about how to perpetuate the brand on my own. I can't wait to find out what I come up with!
Tania: There's a few things I've always admired about Kelly (being a lovely person would be the first), but from a business perspective, that she's achieved this number one status, that she's managed to do this without having to leave her family and travel like a madwoman around the globe to build her network and that she's a great collaborator.
We've talked about the achievement of her influence, but what about being able to build this global network without travelling. Kelly, what's your secret? Do you think face to face is a myth? Has all our Zoom, Webex, etc during COVID proved your approach?
Kelly: This is absolutely a unique point about my experience. I was a consultant traveling almost 100% of the time when I had my daughter 12 years ago. Overnight, I went from jetsetting to full-time first time parent, and it was quite a shock. I joined Buyers Meeting Point in 2009, 4 months before my oldest son was born (referring back to my point about about not overthinking the leap to entrepreneurship – logic would have told me that was a TERRIBLE idea! Who starts a business with a newborn and a 20 month old?). My youngest son was born in 2012, so I have had babies and/or kids for every minute of my entrepreneurial journey. It is amazing what technology will allow you to achieve. I don't even have a home office. Before COVID-19, I worked at the kitchen table, and after my family all came home to roost full time, I moved to the dining room because I didn't want peanut butter and jelly splattered on my laptop.
I'm also lucky that I live about an hour from Boston, which brings a lot of people into my backyard. I make the most of those opportunities, and I have met many of my global colleagues – including you, Tania! – in person. There is something magical about sitting face to face across the table from someone you already have an online relationship with.
There is no question that being able to travel would have accelerated my career and influence, but not being able to travel wasn't a deal breaker. Now that everyone else is in the same boat, I have an advantage because I've been working this way for over a decade.
Tania: And collaboration, you've always collaborated with others in the profession – Jon Hansen, Phil Ideson, and Stephanie Lapierre to name a few. I totally subscribe to this, we're going to get a lot further promoting the profession if we all promote each other. What's been your approach to collaboration? How do you choose who you want to collaborate with? Will you be collaborating more or less with others into the future?
Kelly:  Deciding who to collaborate with has always been a gut decision for me. If I like you, there is almost nothing I won't do for you. I received a ton of goodwill from people who were practically strangers when I was first on my own, and I have made a point of paying that generosity forward. This is another one of those areas where you can't fake authenticity. If you really like someone, the collaboration comes naturally. If you don't 'click' with someone, nothing can fix it. I've actually gotten stomach aches from dealing with certain people over the years, and I trust that 100%. After all, what is the good of taking on all of the risk of being out on your own if you can't reap the benefits of being able to decide who you will work with and for?

Summary
I hope that leaves everyone inspired, with some great practical tips for increasing your own social media influence.
From my own perspective, building a really compelling profile on Procurious is a great way to start promoting yourselves to 40,000 other procurement and supply chain pros around the world… and also connecting with them to solve your daily challenges.