If you're an ambitious procurement or supply chain professional, there's plenty to learn from Dawn Tiura about the power of networking, and upskilling yourself in the important areas of third party risk.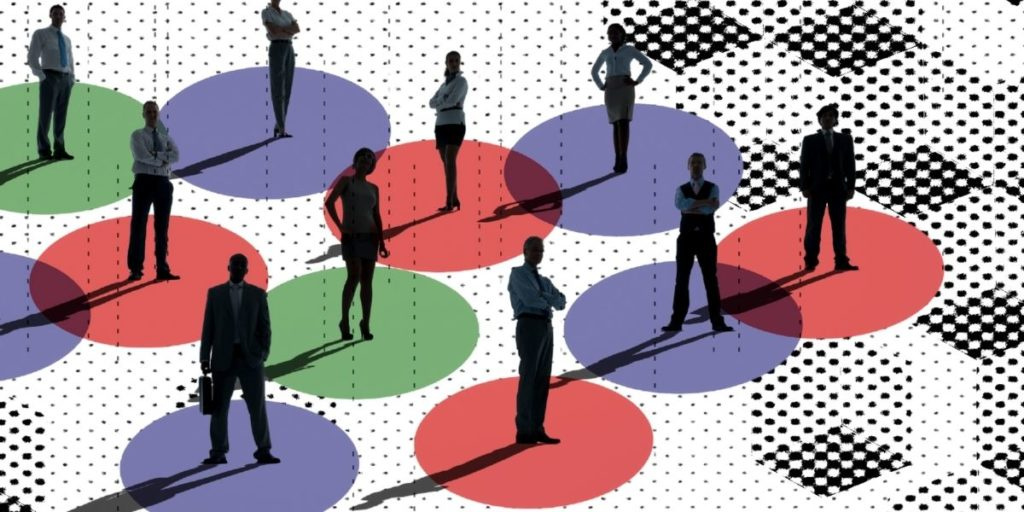 ---
"You've got to meet Dawn," said Gabe Perez from Coupa.
"You've got to meet Dawn," said Chris Sawchuk from Hackett Group.
"You've got to meet Dawn," said Alpar Kambar from Denali.
So, I said to myself – "I've really got to meet Dawn!"
There's literally only a handful of women in the world who own and operate their own businesses serving the profession.
So… it was great to finalIy meet the much-admired Dawn a few years ago at the LevaData conference in San Francisco. Finally – I had found someone out there just like me – someone who also believed in the power of bringing our profession together.
Dawn and I are still really getting to know each other. We next met up at the SAP Ariba conference in Austin. Then she did a fantastic job keynoting at our Big Ideas Summit in Chicago last year (on third party risk…which is her specialty and very timely for what we were about to experience this year!).
SIG is a powerhouse. They dominate the U.S. Their member companies are a who's who of Fortune 500 and Global 1000 companies who get together frequently. Their upcoming Global Executive Summit will feature insights from senior executives and disruptive thought leaders; they host weekly webinars, one-day events and CPO Roundtables; drive thought leadership in Future of Sourcing; and they have a training and certification program for sourcing, procurement and risk professionals.
So, I wanted to make sure the Procurious community knows all about Dawn and her amazing company….so I asked for this interview..
When you started SIG, what was your vision? Were you trying to build the largest sourcing network in the U.S.?
I actually am not the founder of Sourcing Industry Group (SIG). I took over the leadership in 2007 and my original intent was to remake it from a "good ole boys" network into the leading organization for sourcing, procurement and outsourcing professionals. My vision was to be a disrupter to the industry, pushing the latest ideas to members and to help elevate the role of the CPO.
Has your vision become a reality? Has SIG become what you thought it would be?
Yes and we're making progress everyday as we continue pushing the envelope to adopt emerging technologies and find new ways to streamline the process of procurement. Over the last 10 years, SIG has become the largest network for sourcing professionals in the world. But more important than the size of our membership is the collegial nature and information sharing that we have fostered. SIG brings people together to share best practices and next practices in a non-commercial manner that creates success.
What have been your secrets to success? And what advice would you give to others thinking about starting their own entrepreneurial venture?
The secret to my success is surrounding myself with people who are smarter than me. They are my inspiration and they never say "no" to my new ideas. I also pride myself with only hiring people who volunteer in some capacity in their personal lives. For me, I think that people who give back to their local community or for a nonprofit says a lot to me about their character. We also allow people to take time off work, with pay, to support their own causes. The people I have recruited to the team often come from my volunteer work where I've seen their work ethic up close and personal.
Why do you think people join networks? And, in particular, your network, SIG?
The reason people join is most likely not the reason they ultimately stay. People join SIG to network, share best practices and to become better educated. They stay largely due to the network itself and the fact we are non-commercial. People enjoy the camaraderie, the fun we have and most importantly how we lift one another up and help each other. Our members are all great people, they participate fully and care for one another.
Why did you decide to have both buyers and suppliers in your network?
This was easy for me, I came from the supplier side, having consulted in sourcing for more than a decade. I know first hand that consultants/suppliers/advisors/tech companies each work with hundreds of clients and therefore bring a wealth of knowledge to the table. I encourage this interaction and these relationships.
I really admire how you have very clear guidelines on how your suppliers, vendors and sponsors can interact with your members. What are some of those guidelines and why did you put them in place?
I am proud of our Provider Code of Conduct and it is critical that providers acknowledge the fact that our practitioners are very sophisticated and won't buy from you if you are a "slick salesperson." They engage you because you have the right thought leadership that strikes a chord, or the right technology at the time they are ready to investigate it. They don't buy from brochures or from being "sold to." If you are found to be actively selling, you are given one warning and the second time your membership is revoked and you have to sit out of SIG for two years. At that time we will allow you to come back into the SIG Tribe.
When we caught up last year at the Big Ideas Summit in Chicago (by the way, you did an amazing job talking about Third Party Risk! Very timely!), I really learnt how busy your life is – running your business, organising your major events, hosting webinars, mentoring young people….you fit a lot into your day, week, month, year! What's your advice to others who are trying to manage and prioritise their time better?
I feel best when I have a lot of projects to take on, from building curriculum, to mentoring and parenting. The more I have to do, the more deadlines I have, it motivates me. Without deadlines, I would achieve very little. For example, you didn't ask me for a deadline for this article, so it didn't get done for over a month. I set my priorities by keeping them balanced. I must do something to help someone else every day, that is one thing that I believe in. Whether it is donating time or money to a good cause, shopping for an elderly neighbor or mentoring youth, we have an opportunity to be kind and to give back every single day and we should take advantage of that opportunity.
What's your advice to ambitious professionals out there? What should they be doing right now to make sure they succeed into the future?
Learn to open your mouth wider so you can drink more easily from the fire hose, because technology is going to change at an increasing rate of acceleration. Accept it, embrace it and never fight it. Also, bring your authentic self to your role, whatever it is. You can't be successful without living your own truth. Don't try and be what someone else wants you to be, be who you are and who you want to become. Err on the side of kindness always.
Most importantly, how are you personally right now? Florida is being hit hard by COVID. Are you and your family OK? What's happening in Florida right now?
Thank you for asking, we are doing well. I have a high school senior in virtual school and kids in college all working from their apartments.
Summary
Wow! Whichever way you look at this, Dawn is an inspiration.
If you're a budding entrepreneur out there, you have hopefully been inspired by Dawn's vision and determination.
If you're an ambitious procurement or supply chain professional, there's lessons to be learned in the power of networking and upskilling yourself in the important areas of third party risk.
If you're a supplier, looking to truly partner with our profession, SIG provides a trusted and valuable conduit into the important buying community.