This IWD, I'm more motivated than ever to go beyond the hashtags and to start making meaningful change. Will you join me?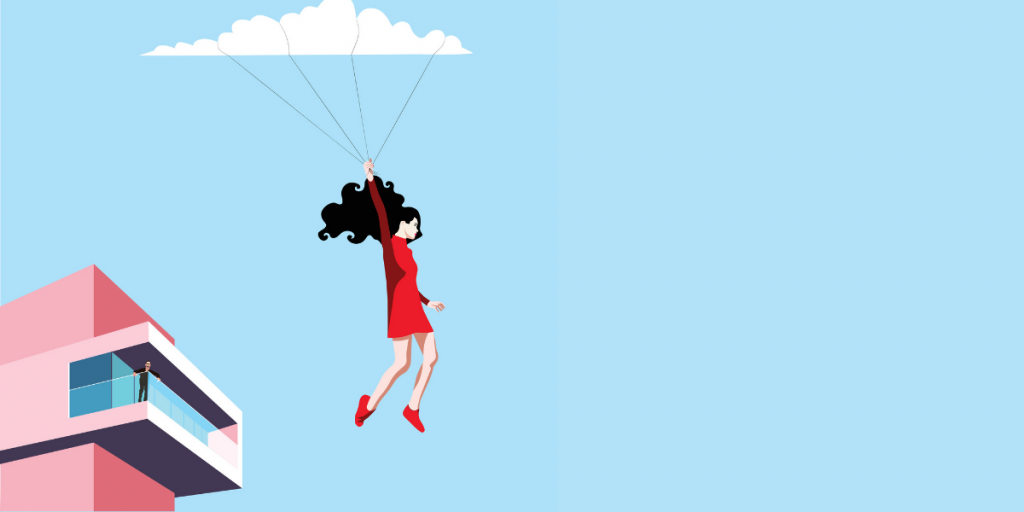 ---
Many of us, including me, have spent recent weeks transfixed by what can only be described as horrifying news. A beautiful woman, Hannah Clarke, and her three young children, Laianah, Aaliyah and Trey, were savagely murdered in Brisbane, Australia, by their estranged father, Rowan Baxter.
In 2020, after so much progress on women's rights and equality – after #Metoo, #TimesUp and #WhyIStayed – the fact that an atrocity of this nature can happen in the first place is evidence that we haven't come far enough. Not even close.
There's no doubt that we need a complete overhaul of how we work to prevent domestic violence. But beyond that, for all of the progress we've made, women are still at a distinct disadvantage throughout their entire lives.
From the ongoing gender pay gap, to women's decreased pension funds, to discrimination as we age, it seems to me that all of us – men and women – need to go beyond hashtags and endeavour to make meaningful change, as often as we can.
Many commentators have said that progress is slow because it requires gargantuan mindset and structural shifts. But I don't agree.
What we need is to start small, and from small things, big things will grow. Just as it's possible to upskill your staff in less than half an hour with a $0 training budget, so, too, it must be possible for us all to make small changes to our behaviour so we can achieve gender equality – where, after all, we'll all be better off.
The behaviour I believe we all need to start with is respect. Research shows that inequality often begins with one party not respecting the other, and I've certainly seen that, from business functions I've attended to boardrooms I've found myself in.
Respect isn't hard to give, but it can be a challenging one. Often you may not even be aware that you're subconsciously not giving it. So this IWD, let's all change that.
Will you join me in giving more women the respect they deserve? Here's 5 tips for doing just that.
1. Give eye contact
It sounds so simple, but it's important – research shows that we give more eye contact to people we respect.
Giving eye contact is a form of empowerment. It shows the person we're listening to that we recognise their authority and expertise. And that we believe what they're saying is worth listening to.
Yet in work situations, women receive less eye contact than men. Researchers found that this was because people often unconsciously trust the opinions of men more.
Put this right by giving your female colleagues sustained eye contact.
2. Listen
If we want to show respect to female colleagues at work, another great way to do this is to listen.
Studies show that, in general, women are interrupted far more often when speaking than men – on average, three times as much.This has led to the popular-cultural notion of 'mansplaining' – the idea that men interrupt women to explain things to them that they already understand.
The thing about interrupting others is that we're often not conscious we're doing it. So next time you're in a meeting, make sure you actively listen to the women on your team.
3. Mention women's job titles, not their parenting or work status
How we describe others at work does matter, especially if it's to people one of us meeting for the first time. And when we do this, we often default to more stereotypical descriptions of people. Men are more likely to be referred to by their role names only, whereas women are often referred to by their parenting and working status.
For example, Lydia, the Communications Manager, might be referred to as Lydia, the working mum. Or Lydia, who works part-time. Referring to someone in this way can activate unhelpful stereotypes.
To show more respect to women you work with, simply introduce them by their job title and leave it there.
4. Emphasize that family leave is for women – and men
One of the ongoing causes of inequality in the workplace is the fact that mothers typically take maternity leave – and less than 1 in 20 fathers do.
This compounds inequality over the course of women's lives. Women sometimes return to lower-paid roles, are mommy-tracked in their careersand ultimately end up with fewer retirement savings.
And it isn't only women who miss out. Research shows that the majority of dads would like to take more paternity leave if it was available to them and they felt comfortable doing so.
Taking action on this and giving mothers – as well as fathers – more respect when it comes to paternity leave can be as simple as not making assumptions when a colleague is expecting a baby.
Instead of asking a prospective mum 'How much time will you be having off?' simply enquire as to the family's plans.
Similarly, if you know a prospective dad, let him know that taking family leave is an acceptable, and indeed great, thing to do if he can.
5. Talk up women's achievements
Gender stereotypes proliferate in the workplace, and as a result of this women are less inclined to celebrate their achievements – and less likely to benefit when they do.
This often means their achievements are less likely to be noticed, affecting their ability to get recognition. And, ultimately, a promotion.
But there's a strikingly simple action you can take today to help women you know get the respect and recognition they deserve. Talk up their achievements for them!
Whether you do this in a meeting, via email or on LinkedIn, you could be the pivotal link that helps the women you know get the recognition they deserve.
So remember these 5 simple ways to show women respect this International Women's Day – and do your bit towards boosting equality in your workplace.