As a woman in procurement – what would you do if you weren't afraid? Would you ask for more from yourself, your partner, your boss, your colleagues, your suppliers?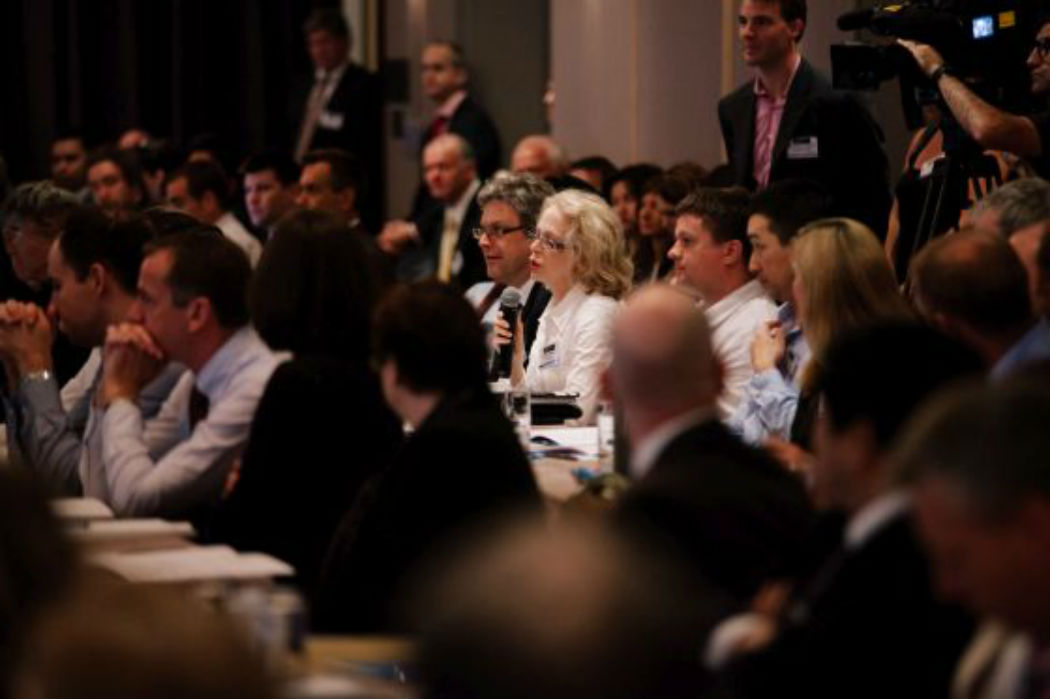 Probably. So, why don't you? Is it down to a lack of confidence?
Confidence is "in alarmingly short supply" for women.
According to the book 'The Confidence Code', the main reason women have lower confidence is because they tend to lack self-belief. The book's authors, Katty Kay and Claire Shipman, found that women need to stop worrying about failure, stop second-guessing themselves, and put less emphasis on how others might perceive them.
Women need to stop worrying that they cannot succeed but instead start taking action and risking failure. By not believing that you can succeed, you are less likely to even try.
Embracing Your Ambition
This week I was a guest at the ProcureCon Europe 'Women in Procurement' Breakfast in Berlin. The very impressive Melani Wilson Smith chaired the breakfast, pushing the attendees to share their experience and get the most out of our short time together.
Melani is a perfect example of a successful woman in procurement. Currently Chief Procurement Officer for North America & Global Biscuits at Mondelez International, Melani has worked globally for other big names such as Pfizer and Proctor & Gamble, while still being an active member of her community in New Jersey.
The conversation over breakfast touched on the common challenges of influence and engagement. One of the key messages that resonated for me was that women in procurement needed to "create the courage to embrace your ambition".
Women are ambitious and work hard, but they need the confidence and courage to follow through and create the career they deserve.
My Influencers
While I listened to the dialogue, I couldn't help thinking about and reflecting on the women who have supported and influenced me during my career.
I see my career in two distinct halves – before and after I became a mother. This week, my focus is on the first half of my career
Before I had children managing my career was pretty straightforward. I got a great education, worked hard, kept my bosses happy (well, most of the time) and was focussed on continually presenting new ideas and ways to get things done.
These are some of the women who made a big impression on me, as well as having a major impact on my future.
1. Christie Breves
Christie was my first female boss in procurement. She had a demanding focus on detail, which was a very important learning point for me – the devil is in the detail and your numbers need to be indisputable.
Her formula is evidenced by her successful career – more than eight years as CPO at Alcoa, and now more than two years at US Steel. Christie had a young family when I worked for her, but – of course (as you do pre-children) – I didn't even think about this at the time.
Christie is a legendary woman in procurement – and anyone who gets the chance to meet her should take the opportunity.
2. Charmayne Rose
Charmayne may be surprised to make this list, but if it wasn't for her telling me (in no uncertain terms) over lunch when I was 33, that I had better get started on having children, I would probably not have considered this for another decade!
I was too focused on my new company, and having too much fun to focus on something so serious. But her conversation prompted me to research the ageing process and its impact on fertility. I got the message and two years later had my first son.
While many of you might be thinking "too much information…", this is a very important timeline for career women to keep their eye on. It is too easy for time to slip by!
3. Cindy Dunham
Cindy naturally assumes the leadership role wherever she is operating. She listens and respects the debate, then provides the 'mile high' strategic view, and considers solutions that will benefit the community.
I have always admired the way Cindy delegates and empowers her team. This allows her to manage her calendar to focus on the things only she could do. As women, in particular, I think we try to take on too much, and that then often means that we are over-stretched and under-resourced.
Cindy travelled the world with her role with Rio Tinto and still managed to keep the home fires burning.
4. Sue Steele
Sue is the most 'statesman-like' female leader I have met. Sue has succeeded in a very male-dominated field – engineering services – running the Operations team before moving into Procurement.
She reports to the CFO and is on the governance board for Jacobs' major global clients. She now has two grown children – the stories of which have always given me great perspective!
Whenever I meet or speak with Sue she has an amazing way of making me feel very empowered, which is always much appreciated!
5. Antoinette Brandi
Antoinette is currently a Member of the Victorian Government Procurement Board, and has held some very senior procurement roles in tough male-dominated industries – defence, mining, contracting, and railways.
She was also CEO of the IPMM, before CIPS came to Australia. As well as being Georgia Brandi's Number 1 mentor (aka mum), Antoinette has always supported me.
It is hard to think of something I have done that hasn't in some way been acknowledged by Antoinette via an email, a call or a LinkedIn message. Priceless.
My Challenge to You
I'll leave you with a challenge for the coming week, before the second half of my list is published.
Have a think about the people who have influenced your career – think about why that is, and what you have done to act on their advice. Can you offer this advice to someone you know?